Regular price
€58,00 EUR
Sale price
€49,00 EUR
Unit price
per
Sale
Sold out
Pristatymas LpExpress paštomatu Lietuvoje 2.15 €

Pristatymas per 2 - 5 d.d.

Nemokamas siuntimas nuo 60 €
A special program for younger looking, glowing skin!
Advent calendar consisting of effective SELVERT THERMAL serums and creams for 24 days. Even microparticles of pure gold are used in the composition of the products, which give an even better result.
The products in the advent calendar are intended for mature skin of all types.
In the calendar you will find:
2 pcs. Antiaging Concentrate (2ml each) - ampoules are designed to smooth out fine lines and provide intense firming and a glowing tone.
3 pcs. Regeneration Concentrate (2ml each) - ampoules to activate skin regeneration and restore skin firmness and elasticity.
2 pcs. Oxygenating and Pollution Protector Concentrate (2ml each) - concentrated ampoules abundantly supply the skin with oxygen and give it velvety softness and shine.
3 pcs. Day & Night DNA Repairer Concentrate (2ml each) - ampoules that promote cell renewal and firming and prevent signs of premature aging.
2 pcs. Firming Flash Concentrate (2ml each) - the ampoules provide a direct skin firming effect, revitalize the skin and hide the signs of fatigue.
2 pcs. White Perfection (2ml each) - the ampoules are designed to lighten pigment spots, at the same time even out the skin tone and give it a glow.
2 pcs. Moisturizing (2ml each) - quick and effective moisturizing for the face, ensuring smooth and bright skin for 24 hours.
1 pc. Vitalizing Cream (5ml) - a moisturizing and revitalizing face cream made with vitamin C, wild rose, orange extract, orange essential oil, flavonoids and organic AHA acids that give our skin radiance and antioxidant properties.
1 pc. Retinol Emulsion (5ml) - pure encapsulated retinol emulsion that acts on fine lines and other signs of aging.
1 pc. 48h Hydration Rich Cream (5ml) - 48-hour moisturizing cream for dry or very dry skin. The rich texture of the cream gives the skin comfort, glow and juiciness.
1 pc. Cell Vitale anti-aging (5ml) - antiaging cream for mature or damaged skin.
1 pc. Soin D'Or 18K cream (5ml) - an exclusive antiaging cream with powerful active ingredients such as pure 18k gold and sun protection (SPF25). Brightens and restores the skin, improves collagen regeneration and provides a powerful antioxidant effect.
1 pc. Regenerating Eye Contour (5ml) - restorative cream gel for the eye contour with protein extract, which promotes the regeneration and renewal of this delicate area of ​​the face.
1 pc. Firming Night Serum (5ml) - night firming serum for mature skin from wrinkles.
1 pc. Glow Gel Light Cream (5ml) - moisturizing gel-cream with lightening effect for normal, mixed and/or oily skin. Its light texture and quick absorption make it quick and easy to use.
Effect: the products are designed to regenerate, protect, tighten and moisturize the skin.
How to use: Follow the beauty program in the calendar for 24 days.
Package contents: 24 pcs.
Composition

Main ingredients: Selvert Thermal Day & Night DNA Repairer Proteoglycan, Vitamin C, Resveratrol, Repair Complex, Melatonin.
Selvert Thermal Regeneration
Proteoglycan, Vitamin C, EGF, Syn-Col.
Selvert Thermal Anti-Aging
Proteoglycan, Vitamin C, Peptide lift - 6, Alistin
White Perfection White Perfection
C60, Proteoglycan, Vitamin C, Niacinamide, AHA, Peptide White-O, Tranexamide.
Selvert Thermal Moisturizing
Soybean Extract, Kigelia Africana Extract, Hyaluronic Acid, Vitamin C.
Selvert Thermal Firming Flash
Soybean Extract, Vitamin C, Hyaluronic Acid
Selvert Thermal​ Oxygenating
C-60, Proteoglycan, Vitamin C, Shield MP, SOD, O2 VPP.
Selvert Thermal Vitalizing Cream
Rosehip, MAP, Orange extract, SPF 8.
Selvert Thermal Aquafresh48H Hydration Rich Cream
Betaine, Soline, Pentavitin, Peptide Mois-6, Shea Butter, Vitamin E, SPF 15.
Selvert Thermal Global Antiaging Retinol Emulsion
Encapsulated Retinol, Revinage, Milk Peptides Complex, MPC.
Selvert Thermal Soind'Or 18k Cream
18K Gold, Gold Collagen, Procolon, Prohycal, NA-8 Peptide, Biosaccharides.
Selvert Thermal LRA Regenerating Eye Contour
Snail protein extract, Yucca biopolymer, Soy glycopeptides, ProRenew Complex®, Vitamin complex, Avocado oil.
Selvert Thermal Harmony Firming Night Serum
Red Clover Extract, Centella Asiatica (Gotu Kola) Extract, Orchid Extract.
Selvert Thermal Cell Vitale Anti-Age Cream
Apple mother cream (Uttwiler Spatlauber), Ovaliss, Vitamin complex (A, E, C, B3, B5, B6).
Selvert Thermal​​ Aquafresh Glow Gel Light Cream
Betaine, Soline, Pentavitin, Peptide Mois-6.
Due to possible product composition updates, the named composition may differ from that shown on the package.

Dispatch time

The item will be shipped within 1-2 days
Dalintis
View full details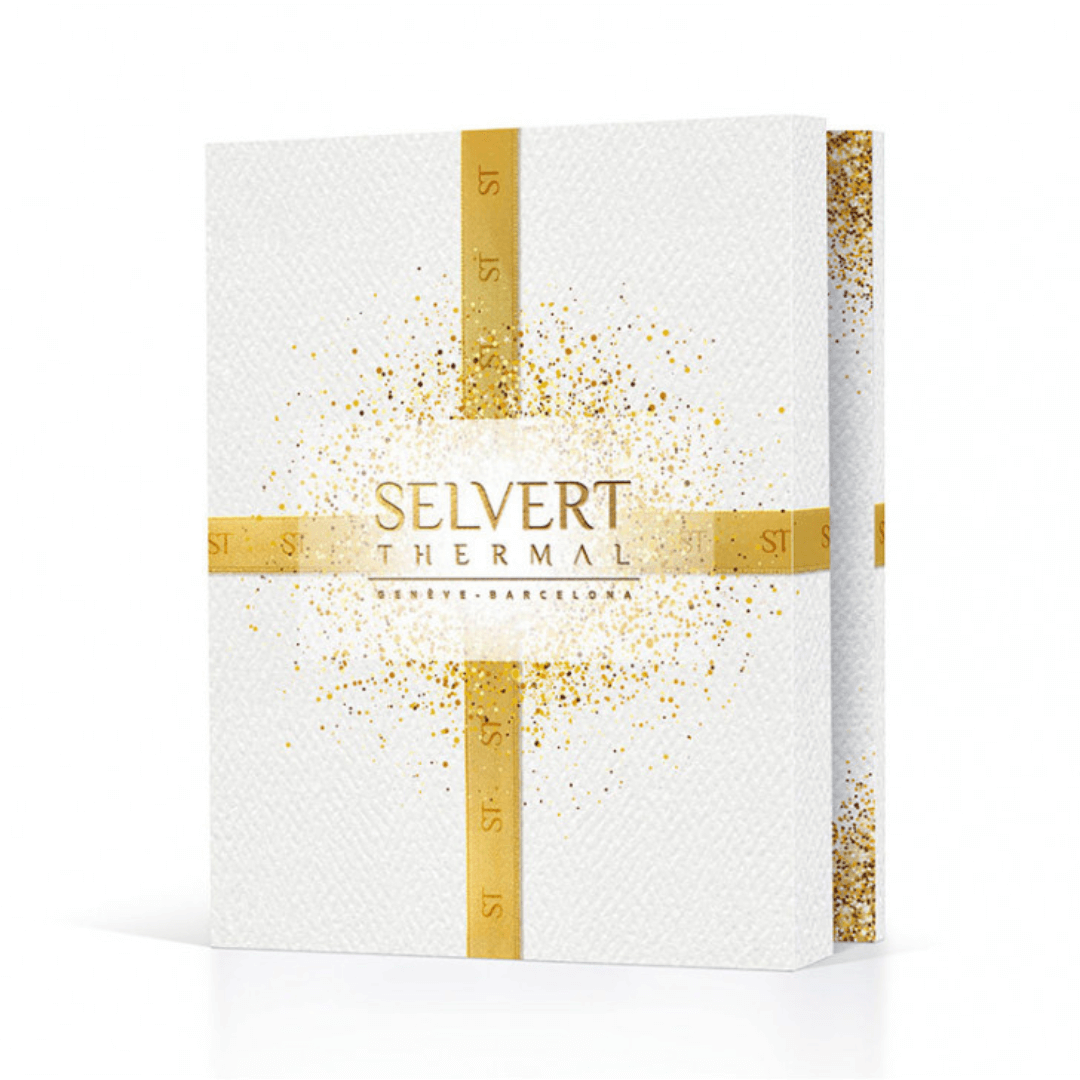 Fast delivery

You will find the shipping time for each product.

Attention to the customer

We respond quickly to your inquiries and usually respond within the hour, even outside of business hours.

Customer reviews

Our goal is to QUICKLY and EFFICIENTLY help you find the most suitable skin care products for you.