Regular price
Sale price
€39,90 EUR
Unit price
per
Sale
Sold out
Pristatymas LpExpress paštomatu Lietuvoje 2.15 €

Pristatymas per 2 - 5 d.d.

Nemokamas siuntimas nuo 60 €
Nauja formulė, specialiai sukurta odos audiniams drėkinti ir regeneruoti.
DERMEDEN stipriai drėkinantis veido kremas RICH CREAM, kremo formulėje gausu įvairių hialurono rūgščių, kurios intensyviai drėkina visus odos sluoksnius. Sudėtyje esantis gliukonolaktonas stimuliuoja natūralų odos gebėjimą savarankiškai gaminti hialurono rūgštį ir kolageną (I ir V tipo), kurie yra du pagrindiniai elementai, padedantys palaikyti optimalų odos drėkinimą ir sumažinti matomų raukšlių gylį ir plotį. Veido kremas atkuria hidrolipidinę plėvelę ir suteikia komfortą prastai maitinamai odai.
Poveikis: 
Kreme esantys hialurono rūgštys (3,25%) tikslingai drėkina odą tiek giliuose sluoksniuose, tiek paviršiuje, skatina optimalų ilgalaikį vandens sulaikymą. Dėl to oda yra giliai drėkinama, suteikiant jai stangresnę, tankesnę išvaizdą.
Aktyviai stimuliuoja kolageno ir elastino sintezę, padeda stiprinti odos struktūrą ir sulėtinti matomus senėjimo požymius.

Gliukonolaktonas (5%) atlieka esminį vaidmenį apsaugant odą nuo ląstelių oksidacijos, sintezuojant esminį odos drėkinimo baltymą ir prokolageną I, stiprinant odos struktūrą, gerinant elastingumą ir padedant sumažinti smulkių linijų ir raukšlių atsiradimą.
3% fitoskvalanas naudingas ingredientas sausai odai, jis veikia kaip galingas minkštiklis ir drėkinamasis agentas. Jis prasiskverbia giliai į epidermį, sustiprina odos barjerą ir papildo natūralius odos lipidus. Tai padeda išvengti transepiderminio vandens praradimo ir išlaikyti hidrataciją, pagerina sausos odos elastingumą ir stangrumą.
Pagrindiniai ingredientai:
5% gliukonolaktonas: sutvirtina prokolageno I skaidulas, antioksidantas, drėkiklis

1,25% Nekryžminė didelės ir mažos molekulinės masės hialurono rūgštis: galingi drėkikliai, putlinantys, mažinantys raukšles, kolageno ir elastino stiprintuvai
3% Fitoskvalanas: papildantis lipidų kiekį, atstatantis ingredientas
Naudojimas: nedidelį produkto kiekį paimkite į rankas ir lengvai patrinkite tarp rankų, paskirstykite tolygiai ant švarios veido odos. Nepamirškite dekolte ir kaklo sričių.
Talpa: 50 ml
Composition

Aqua, Coco Caprylate Caprate, Helianthus Annuus Seed Oil, Cetearyl Olivate, Sorbitan Olivate, Glycerin, Gluconolactone, C10-18 Triglyceride, Squalan, Cetearyl Alcohol, Sodium Hydroxide, Glyceryl Stearate SE, Hydrolyzed Hyaluronic Acid, Sodium Hyaluronate, Tocopheryl Acetate, Ammonium Acryloyldimethyltaurate/VP Copolymer, Ethylhexylglycerin, Chlorphenesin.
Dispatch time

Prekė bus išsiųsta per 1-2 d.d.
Dalintis
View full details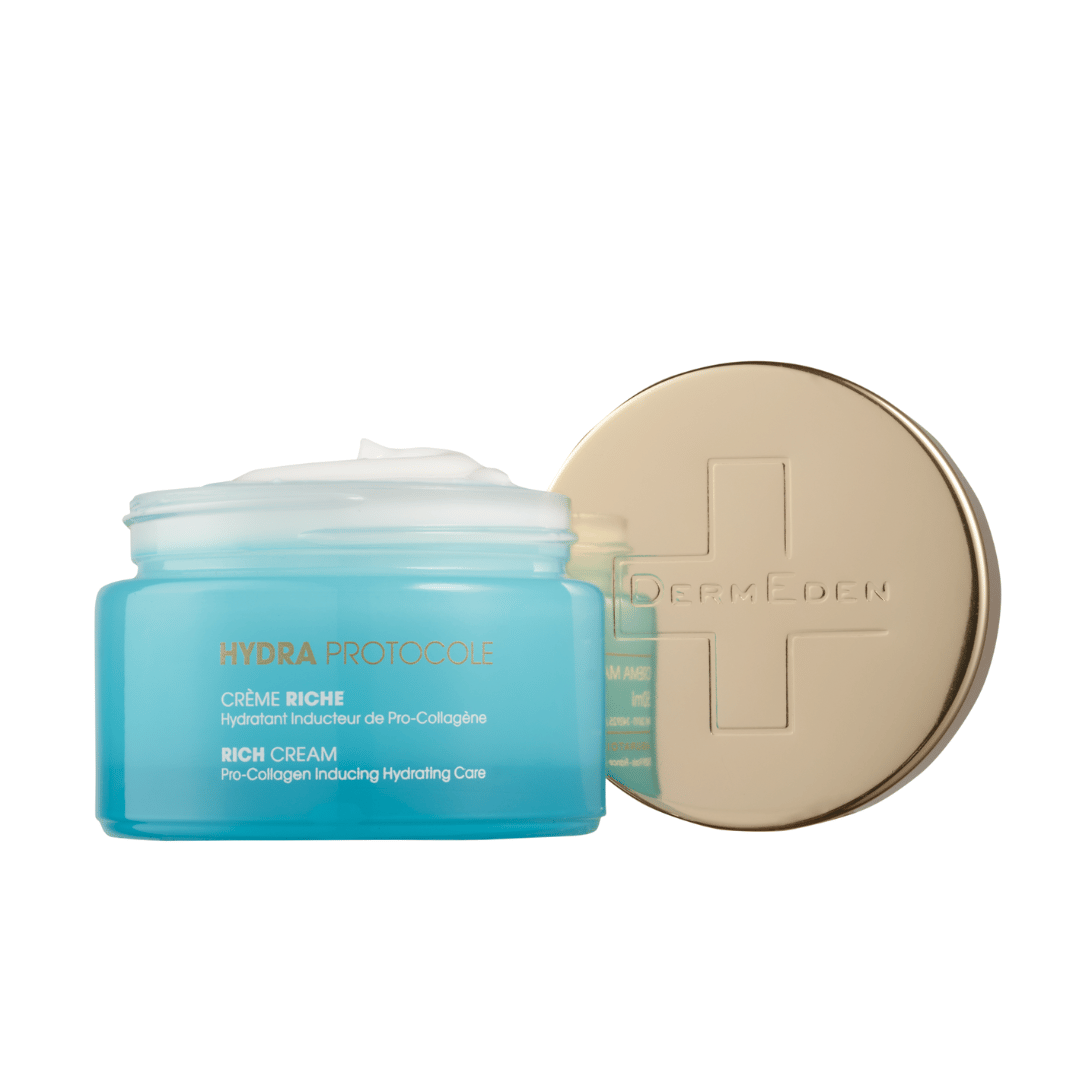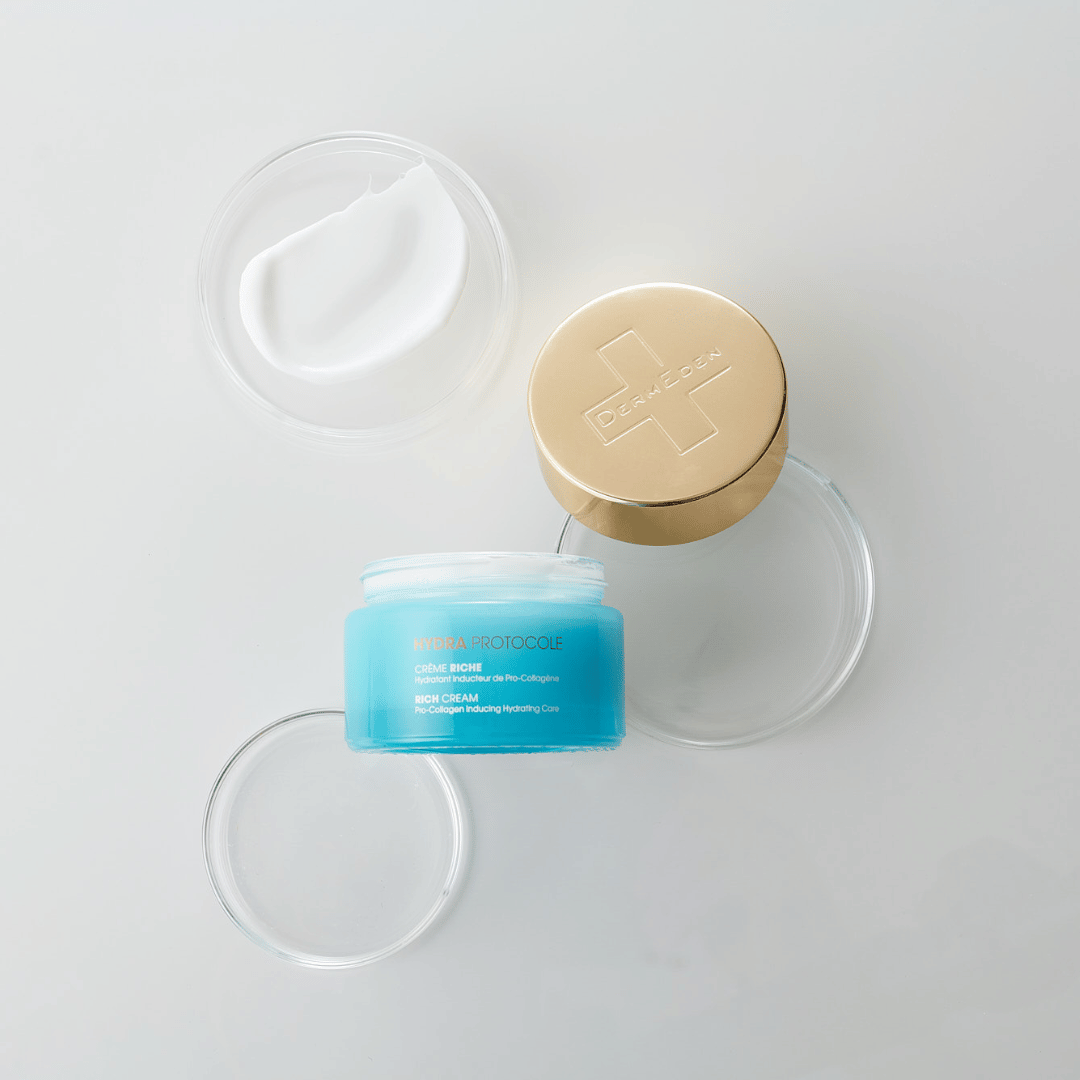 Fast delivery

You will find the shipping time for each product.

Attention to the customer

We respond quickly to your inquiries and usually respond within the hour, even outside of business hours.

Customer reviews

Our goal is to QUICKLY and EFFICIENTLY help you find the most suitable skin care products for you.