Regular price
Sale price
€39,90 EUR
Unit price
per
Sale
Sold out
Pristatymas LpExpress paštomatu Lietuvoje 2.15 €

Pristatymas per 2 - 5 d.d.

Nemokamas siuntimas nuo 60 €
Nauja formulė, specialiai sukurta odos audiniams drėkinti ir regeneruoti.
DERMEDEN intensyviai drėkinantis matifikuojantis veido kremas LIGHT CREAM
, 
sujungia biotechnologiškai gautas hialurono rūgštis skirtingose molekulinėse struktūrose, kad užtikrintų prasiskverbimą iš epidermio į dermą ir stimuliuotų pro-kolageno I sintezę.
Lengvos tekstūros DERMEDEN drėkinantis kremas greitai susigeria ir sugeria riebalų perteklių bei blizgesį, todėl puikiai tinka normaliai, mišriai, riebiai odai.
Poveikis: 
Hialurono rūgštys (dozuojamos 1,25 %) užtikrina tikslinį drėkinimą giliai ir ant odos paviršiaus, skatindamos optimalų ilgalaikį vandens sulaikymą. Dėl to oda yra giliai drėkinama, suteikiant jai stangresnę, tankesnę išvaizdą.
Aktyviai stimuliuoja kolageno ir elastino sintezę, padeda stiprinti odos struktūrą ir sulėtinti matomus senėjimo požymius.
Gliukonolaktonas (5 proc. dozės) atlieka esminį vaidmenį saugant odą nuo ląstelių oksidacijos, sintezuojant baltymus, būtinus odos hidratacijai ir prokolageną I, todėl stiprina odos struktūrą, gerina jos elastingumą ir padeda sumažinti smulkių linijų ir raukšlių atsiradimas.
4% Silicio dioksidas veikia kaip matinis agentas, padedantis sugerti riebalų perteklių visą dieną.
Pagrindiniai ingredientai:
5% gliukonolaktonas: sutvirtina prokolageno I skaidulas, antioksidantas, drėkiklis

1,25% Nekryžminė didelės ir mažos molekulinės masės hialurono rūgštis: galingi drėkikliai, putlinantys, mažinantys raukšles, kolageno ir elastino stiprintuvai
4% silicio dioksidas: matizuojantis, ilgai išliekantis blizgesį mažinantis veiksmas
Naudojimas: nedidelį produkto kiekį paimkite į rankas ir lengvai patrinkite tarp rankų, paskirstykite tolygiai ant švarios veido odos. Nepamirškite dekolte ir kaklo sričių.
Talpa: 50 ml
Composition

Aqua, Coco Caprylate Caprate, Gluconolactone, Dimethicone And Dimethicone/Vinyl Dimethicone Crosspolymer, Silica, Cetearyl Olivate, Sorbitan Olivate, Sodium Hydroxyde, Glyceryl Stearate SE, Cetearyl Alcohol, Hydrolyzed Hyaluronic Acid, Sodium Hyaluronate, Tocopheryl Acetate, Ethylhexylglycerin, Ammonium Acryloyldimethyltaurate/VP Copolymer, Chlorphenesin, Xanthan Gum.
Dispatch time

Prekė bus išsiųsta per 1-2 d.d.
Dalintis
View full details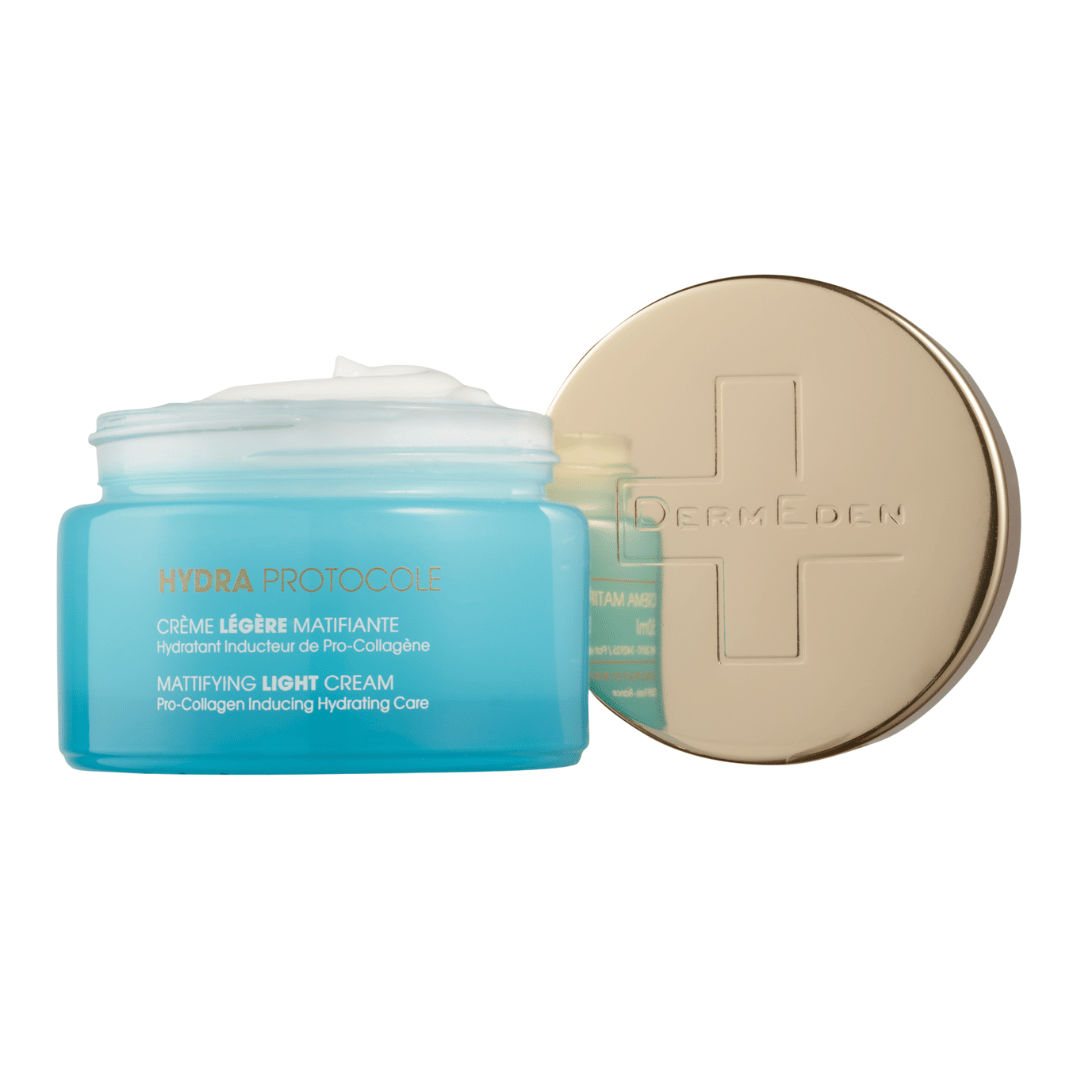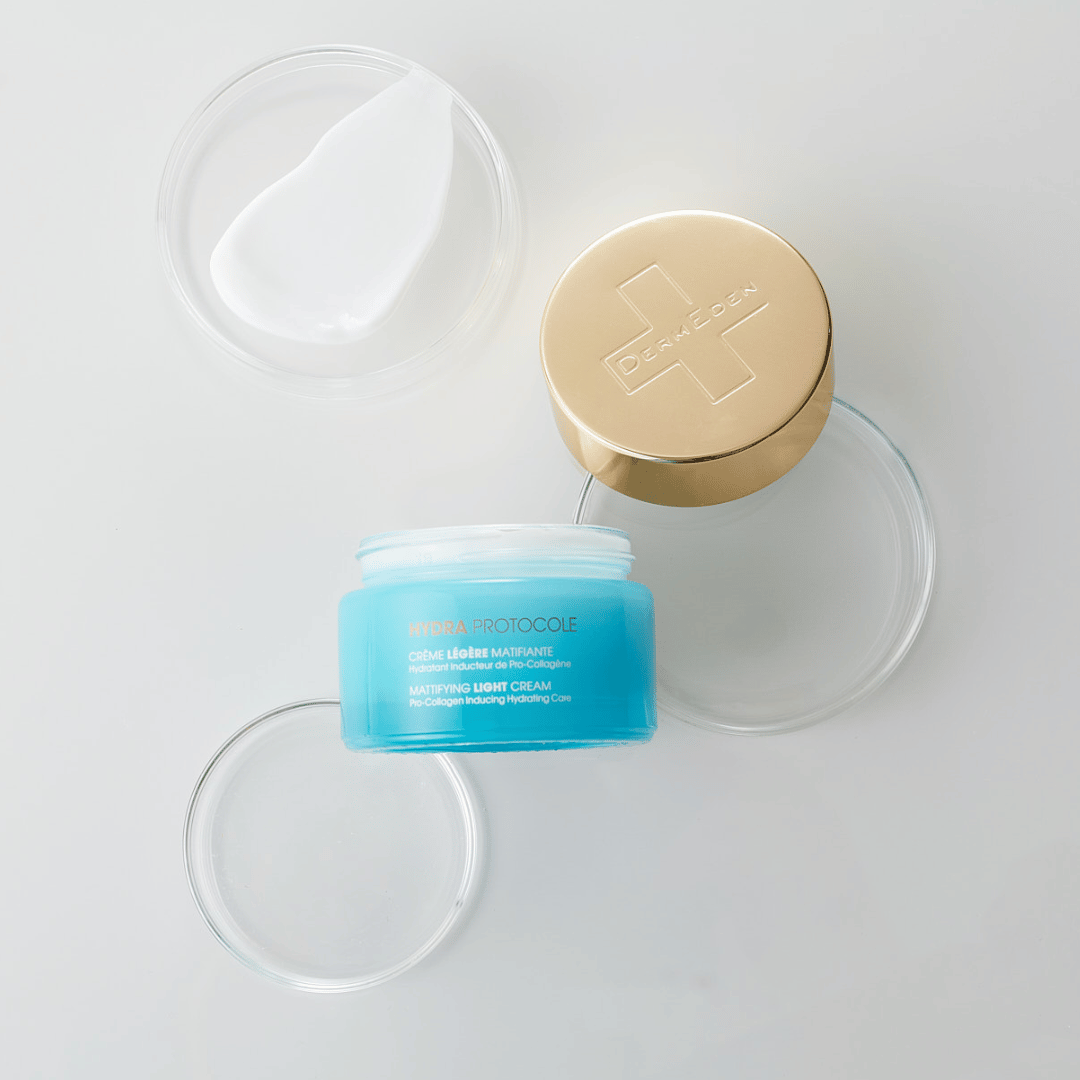 Fast delivery

You will find the shipping time for each product.

Attention to the customer

We respond quickly to your inquiries and usually respond within the hour, even outside of business hours.

Customer reviews

Our goal is to QUICKLY and EFFICIENTLY help you find the most suitable skin care products for you.