Pristatymas LpExpress paštomatu Lietuvoje 2.15 €

Pristatymas per 2 - 5 d.d.

Nemokamas siuntimas nuo 60 €
Exception BLACK POWDER DETOX & PEEL - the most unique and surprising skin care product. Completely organic, without any preservatives, sulfates and PEG. This triple effect cleanser and scrub will take care of your skin like no other product. Even three functions in one product - skin cleaning, exfoliation and detoxification.
This unique cleanser is suitable for all skin types, from oily to very sensitive skin. Can be used daily to detoxify the skin.
Effect: carbon microgranules dissolve on contact with moistened skin. The granules gently exfoliate the skin mechanically without damaging or irritating it, as the granules are perfectly round in shape. Carbon removes all impurities and toxins by absorbing into itself. The product is easily washed off, and the result is soft and supple skin. It's a revolutionary way to take care of your skin and be environmentally friendly.
For daily use, it should be used after washing the skin with a skin cleanser, or mixed with an enzymatic powder cleanser or cleanser.
Main ingredients: bamboo charcoal.

Method of use: wet your hands and add some granules, rub your hands together until the spheres start to melt. Massage face and neck for 60 seconds. Wash with lukewarm water, dry with a soft towel or napkin. For optimal cleansing results, use the Monsoon mist tonic, followed by the cream.
Capacity 70g or 180g.
Composition

Charcoal powder, Microcrystalline cellulose, Mannitol, Zea Mays (Corn) starch.
Due to possible product composition updates, the named composition may differ from that shown on the package.
Dispatch time

The item will be shipped within 1-2 days
Dalintis
View full details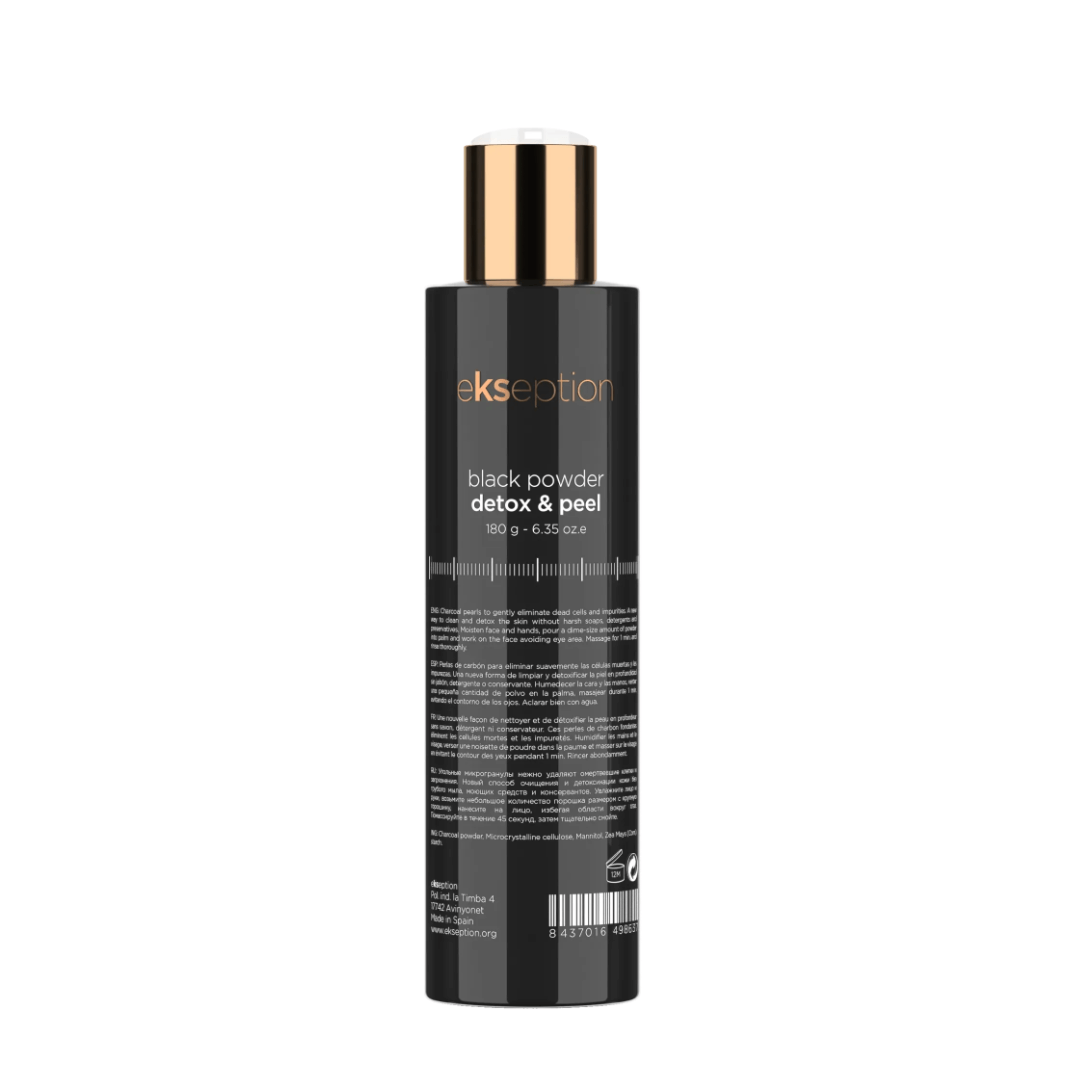 Fast delivery

You will find the shipping time for each product.

Attention to the customer

We respond quickly to your inquiries and usually respond within the hour, even outside of business hours.

Customer reviews

Our goal is to QUICKLY and EFFICIENTLY help you find the most suitable skin care products for you.