Regular price
Sale price
€60,00 EUR
Unit price
per
Sale
Sold out
Pagal Ekseption tiekėjo reikalavimus, prekes įsigyti galima tik registruotiems vartotojams
Pristatymas LpExpress paštomatu Lietuvoje 2.15 €

Pristatymas per 2 - 5 d.d.

Nemokamas siuntimas nuo 60 €
Exception CAVIAR ACTIVATOR - night cream - activator used for gradual reduction of skin pH, at the same time for skin renewal, exfoliation, moisturizing, reduction of pigmentation and brightening of facial skin.
The cream is suitable for use on dry skin of any age to achieve more active skin regeneration. Especially recommended for mature people with sagging skin and wrinkles.
Impact: a revolutionary exfoliating cream that helps restore the skin. Made with exclusive manufacturing technology, formula with acids, enzymes and other active ingredients. The product is very effective, promotes skin renewal, reduces pigmentation and restores skin pH. It must be used in combination with a cream, protecting the skin from the effects of UV rays during the day, ALL DAY SHIELD is recommended.
Caviar extract is rich in vitamins, trace elements, microelements, proteins and amino acids, so it has nourishing, moisturizing, soothing and anti-aging properties.
Main ingredients: lactobionic acid, tranexamic acid, caviar extract.

Method of use: using the product alone, without professional chemical peeling procedures - use in the evenings for up to 5-6 weeks, during the day it is necessary to use "All Day Shield" cream with UV protection.
Capacity 50ml.
---
Caviar extract:
Caviar extract has been found to accelerate the production of natural collagen up to 67% and significantly reduce protein (fibronectin) cross-linking. Caviar extract is rich in vitamins, especially A, B, D and E, trace elements Na, K, Mg, P, Fe, trace elements Cu, Co, Si, proteins and amino acids, therefore it has nourishing, moisturizing, soothing and anti-aging properties.
Effects of tranexamic acid:
In 1979, the first data on the effect of tranexamic acid on the color intensity of melasma were presented after 2-3 weeks of use. In addition to the lightening effect, tranexamic acid also has an effect on superficial dilated capillaries, which become less noticeable or not visible at all on the surface of the skin. Tranexamic acid in a complex with lactic and ferulic acids has a positive effect on rosacea. Tranexamic acid reduces redness, ferulic acid - inflammation, lactic acid inhibits the reproduction of bacteria (propionibacterium acnes and staphylococcus epidermidis), which cause acne and rosacea.
Effects of lactobionic acid:
1. Regeneration: Lactobionic acid contains galactose, which has wound healing properties. This acid promotes regeneration of damaged skin.
2. Gradual penetration: lactobionic acid has a high molecular weight and is composed of relatively large molecules. As a result, it gradually penetrates the skin. Dead skin cells are gently removed without irritating the skin.
3. Effect against photoaging: lactobionic acid inhibits matrix metalloproteinases (MMPs), which are the main cause of skin aging. MMP destroys the main components of the intercellular medium, especially collagen fibers, which leads to a decrease in elasticity, deep wrinkles, changes in the oval of the face (sagging skin). Metalloproteinases also play a role in the development of redness and couperosis in the face.
4. Effect against free radicals: lactobionic acid has an effect on iron ion bonds thus ensuring a strong antioxidant effect. It removes intermediate compounds of free radicals and protects the skin from dangerous UV effects. It is a natural antioxidant that is as effective as vitamin C (ascorbic acid) and vitamin E (tocopherol). Blocks the synthesis of pro-interleukins-1, which are responsible for the regulation of the immune system and a high concentration in the stratum corneum causes increased inflammation.
5. Deep hydration: lactobionic acid is able to absorb water and bind it in the skin. Lactobionic acid creates an air-permeable film on the surface of the skin, which helps to address the signs of skin dryness for a long time. Plays an important role in moisturizing the skin, as it is able to move water molecules to the deeper layers of the skin.
Composition

Aqua (Water), Caprylic/Capric triglyceride, Glycerin, Stearyl heptanoate, Stearyl caprylate, Cetyl PEG/ PPG-10/ 1 Dimethicone, Caviar extract, Lactobionic acid, Tranexamic acid,, Sodium chloride, Triethylene glycol, Phenoxyethanol, Potassium sorbate, Parfum , Hexyl cinnamal, Linalool, Benzyl salicylate.
Due to possible product composition updates, the named composition may differ from that shown on the package.
Dispatch time

The item will be shipped within 1-2 days
Dalintis
View full details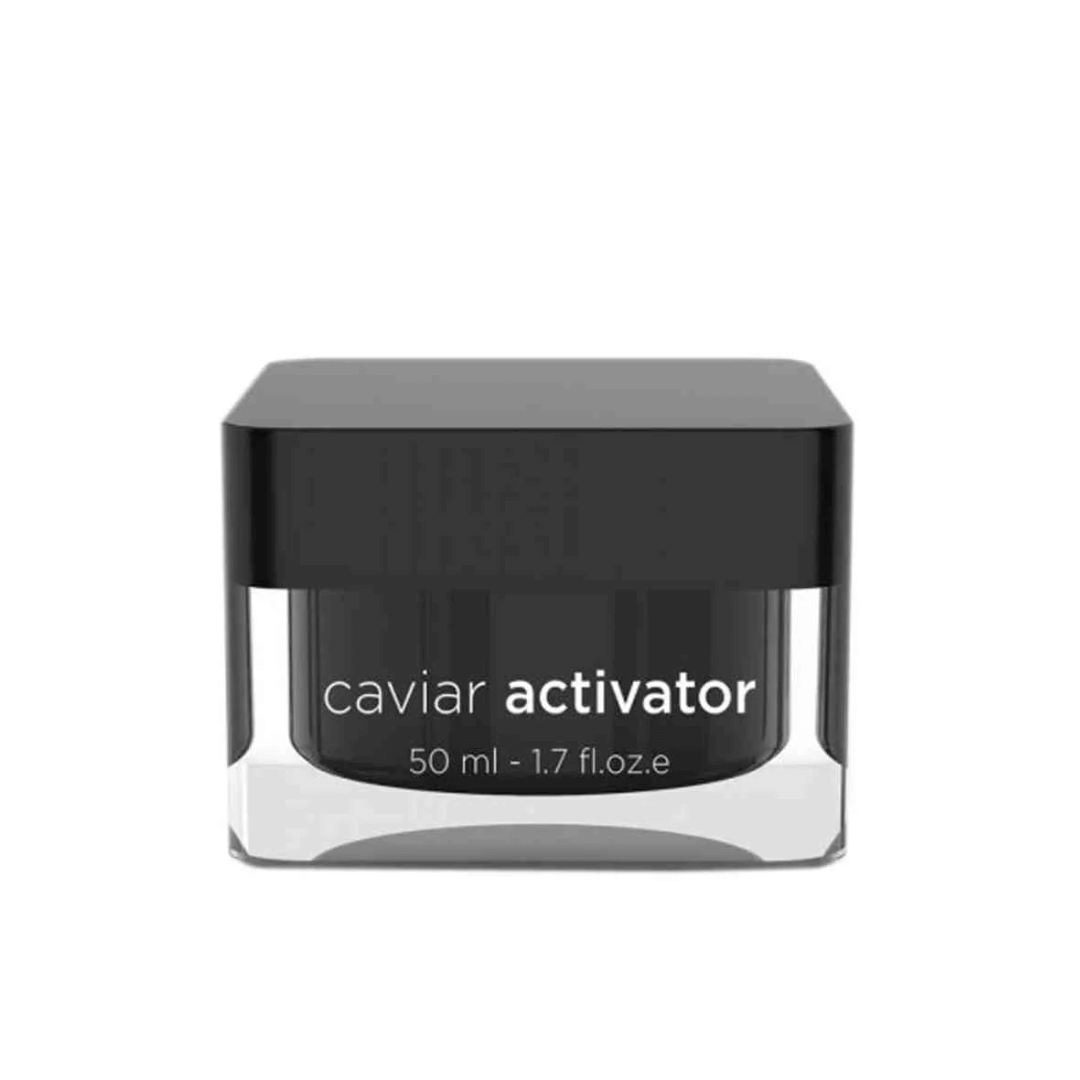 Fast delivery

You will find the shipping time for each product.

Attention to the customer

We respond quickly to your inquiries and usually respond within the hour, even outside of business hours.

Customer reviews

Our goal is to QUICKLY and EFFICIENTLY help you find the most suitable skin care products for you.