Regular price
Sale price
€38,00 EUR
Unit price
per
Sale
Sold out
Pagal Ekseption tiekėjo reikalavimus, prekes įsigyti galima tik registruotiems vartotojams
Pristatymas LpExpress paštomatu Lietuvoje 2.15 €

Pristatymas per 2 - 5 d.d.

Nemokamas siuntimas nuo 60 €
Exception MICELLAR WATER CLEANSE & PEEL - new skin and make-up cleaning concept with polyhydroxy (PHA) acids. Micellar water is a refreshing skin cleanser, more suitable for oily and combination skin. This new generation cleanser with PHA simultaneously cleanses and also gently exfoliates the skin, restoring the skin's pH. Can be used for facial skin cleaning, eye and lip makeup removal. Does not irritate the eyes, does not leave any stickiness.
Effect: cleans the skin well without leaving clogged pores. The cleanser is a nonionic surfactant derived from sugars that are very well tolerated by the skin. The pH of this micellar water is 4.5, slightly acidic.
Conventional cleansers and soaps tend to have an alkaline pH and cause a strong pH increase in the skin's natural protective film for several hours. During this period, enzymatic activity is impaired, unwanted bacteria can multiply and disturb the microflora balance, causing skin problems.
Main ingredients: gluconolactone, sodium lactate.

Method of use: use twice a day, morning and evening. Moisten the skin of the face and neck with water, then clean with cotton pads moistened with micellar water. Wash thoroughly with water. After using the micellar water, use the tonic Monsoon mist and cream to get the optimal cleaning result.
Capacity 400ml.
Composition

Aqua (Water), Propylene glycol, Sodium lactate, Caprylyl/Capryl glucoside, Gluconolactone, Triethylene glycol, Phenoxyethanol, Parfum.
Due to possible product composition updates, the named composition may differ from that shown on the package.
Dispatch time

The item will be shipped within 1-2 days
Dalintis
View full details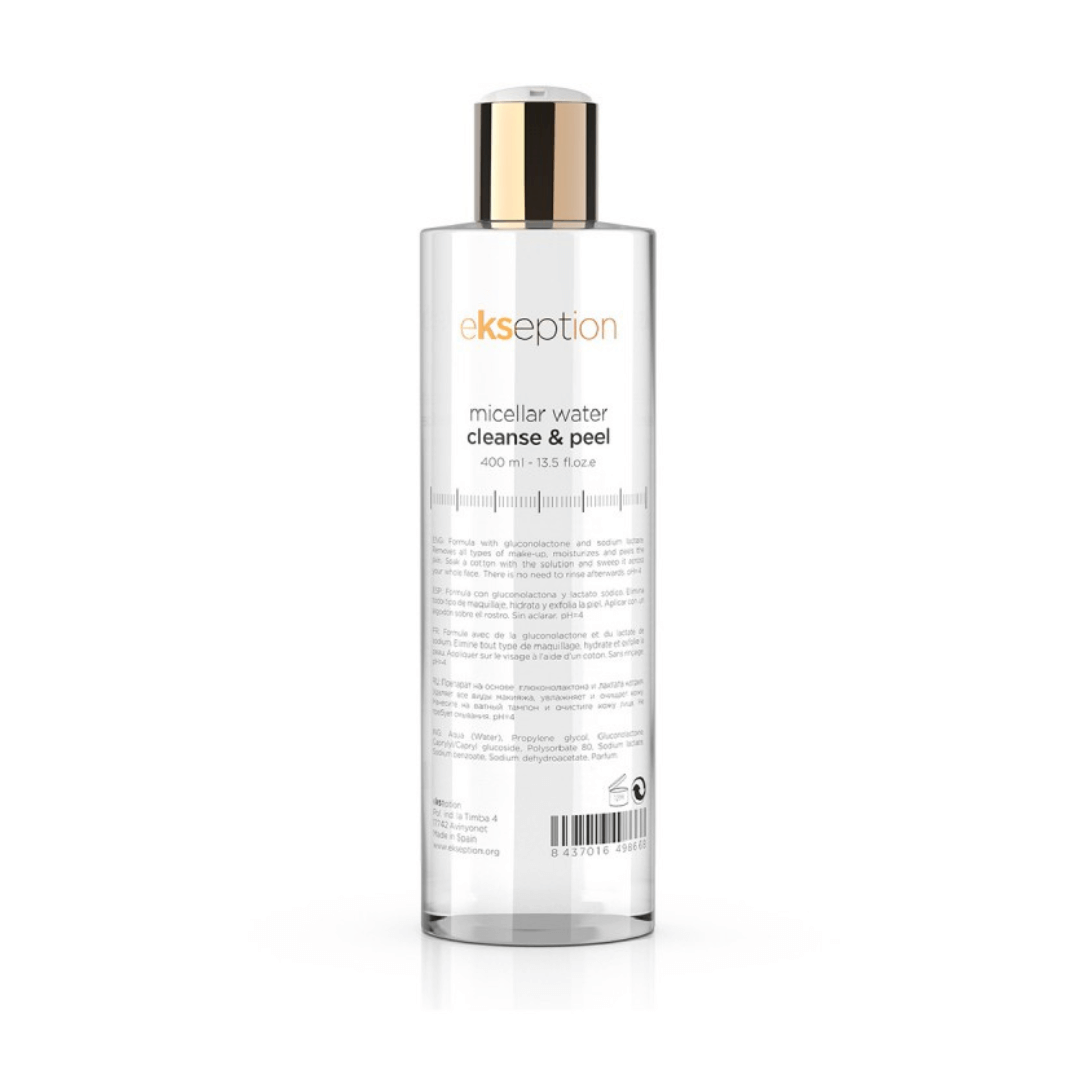 Fast delivery

You will find the shipping time for each product.

Attention to the customer

We respond quickly to your inquiries and usually respond within the hour, even outside of business hours.

Customer reviews

Our goal is to QUICKLY and EFFICIENTLY help you find the most suitable skin care products for you.