Pagal Natinuel tiekėjo reikalavimus, prekes įsigyti galima tik registruotiems vartotojams
Pristatymas LpExpress paštomatu Lietuvoje 2.15 €

Pristatymas per 2 - 5 d.d.

Nemokamas siuntimas nuo 60 €
The cream is intended for the care of sensitive, oily skin. AHA acid complex improves skin structure, elasticity, moisturizes and protects. Consultation with a beautician is recommended before purchasing the product.
BIO DELIS AHA 10% DP-3 – bio-stimulating, regenerating, rejuvenating cream intended for use in the care of sensitive and oily skin. Supports metabolic mechanisms that occur in the dermis and epidermis. Comprehensively improves the structure of the skin.
Effect: regular use of BIO - DELIS cream guarantees a quick and long-lasting result: the skin becomes firmer, more elastic, smoother, properly moisturized, more uniform in color and more resistant to harmful external factors.
Main ingredients: mandelic acid, lactic acid, PHA, stimulatory peptide, phytic acid, melatonin, SPF medium, aloe vera gel, sericin.
How to use: apply a small amount of cream on clean facial skin, gently massage until absorbed. Use 1-2 times a day.
Capacity 50 ml.
Composition

AQUA (WATER), MANDELIC ACID, PROPYLENE GLYCOL, PEG-100 STEARATE, DICAPRYLYL ETHER, GLYCERYL STEARATE, ETHYLHEXYL STEARATE, CETYL ALCOHOL, STEARIC ACID, GLYCERIN, POLYMETHATE (DIFFERENTIAL) HYDROPROBE, METHACRYLIN, HYDROPRODUCED, HYDROPRODUCED BELLY, METHACRYLONE GLYCINE SOYA ( SOYBEAN) OIL, SODIUM OLEATE, PARFUM (FRAGRANCE), DIPEPTIDE-4, ACETYL DECAPEPTIDE-3, SODIUM HYDROXIDE, XANTHAN GUM, SORBITAN STEARATE, TETRASODIUM EDTA, PHENODYUM SUMMER, ACETRASODIUM EDTA, PHARMACEUTICAL SUMMER.
Due to possible product composition updates, the named composition may differ from that shown on the package.
Dispatch time

The item will be shipped within 1-2 days
Dalintis
View full details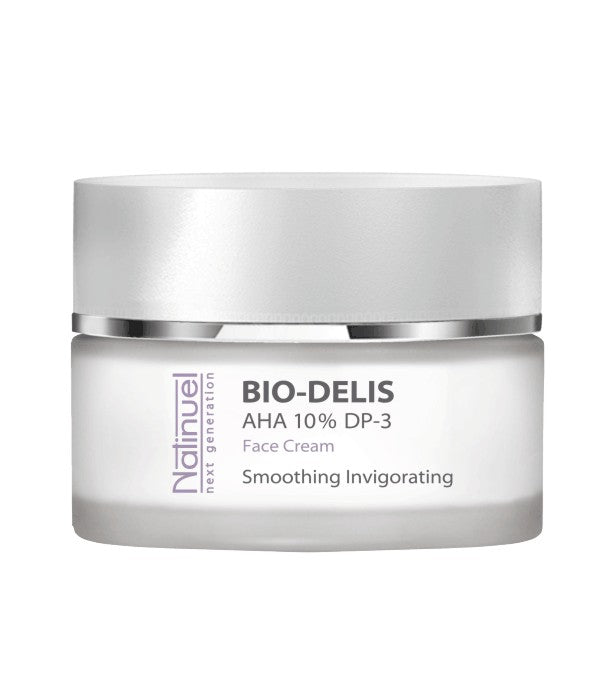 Fast delivery

You will find the shipping time for each product.

Attention to the customer

We respond quickly to your inquiries and usually respond within the hour, even outside of business hours.

Customer reviews

Our goal is to QUICKLY and EFFICIENTLY help you find the most suitable skin care products for you.