Pagal Natinuel tiekėjo reikalavimus, prekes įsigyti galima tik registruotiems vartotojams
Pristatymas LpExpress paštomatu Lietuvoje 2.15 €

Pristatymas per 2 - 5 d.d.

Nemokamas siuntimas nuo 60 €
The cream is intended for sensitive facial skin - strengthens the skin barrier, nourishes, moisturizes. Promotes skin renewal, elasticity, firmness and helps reduce the first signs of aging.
BIO SOFT PHAs 8% GHK-GQPR is a nourishing cream for sensitive and delicate skin that accelerates cell regeneration. The cream is ideal for promoting the strengthening of the skin structure and protective barrier, as well as for the daily care of sensitive and delicate skin. It contains a complex of active components that activate various metabolic processes, fight the first signs of aging, and at the same time strengthen the skin barrier.
Effect: long-term use of the cream rejuvenates the skin, increases its elasticity and firmness, evens out the skin color. Using the product, the skin is more elastic, smooth and moisturized.
Main ingredients: gluconolactonic acid, lactobionic acid, stimulator peptide, alpha lipoic acid, NSLE complex, SPF Medium.
How to use: apply a small amount of cream on clean and dry facial skin, gently massage until absorbed. Use 1-2 times a day.
Capacity 50 ml.
Composition

AQUA (WATER), C12-20 ACID PEG-8 ESTER, ISOHEXADECANE, GLUCONOLACTONE, GLYCERIN, LACTOBIONIC ACID, ETHYLHEXYL STEARATE, CYCLOPENTASILOXANE, CETYL ALCOHOL, PEG-90 STEARATE, GLYCUTERYL STEARUMSTERIUM, PARKA DIOXIDE (nano), BUTYLENE GLYCOL, DIMETHICONE, PARFUM (FRAGRANCE), POLYACRYLAMIDE, LINOLEIC ACID, SODIUM HYDROXIDE, C13-14 ISOPARAFFIN, PPG-15 STEARYL ETHER, ETHYLHEXYL METHOXYCINITOLYEPLATE, PALTEPHYL METHOXYCITOLYEPLATE, ALPINE-PALTYCYLYPYTIMATE 1 , LINOLENIC ACID, SODIUM POLYACRYLATE, LAURETH-7, SODIUM LACTATE, CARBOMER , POLYSORBATE 20, DISODIUM EDTA, BENZOIC ACID, DEHYDROACETIC ACID, BENZYL ALCOHOL, PHENOXYETHANOL, BHT, TOCOPHEROL.
Due to possible product composition updates, the named composition may differ from that shown on the package.
Dispatch time

The item will be shipped within 1-2 days
Dalintis
View full details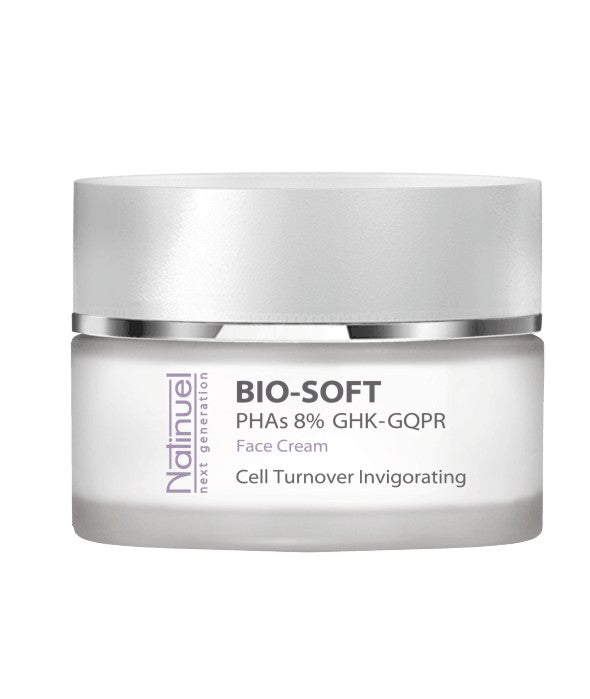 Fast delivery

You will find the shipping time for each product.

Attention to the customer

We respond quickly to your inquiries and usually respond within the hour, even outside of business hours.

Customer reviews

Our goal is to QUICKLY and EFFICIENTLY help you find the most suitable skin care products for you.