Pagal Natinuel tiekėjo reikalavimus, prekes įsigyti galima tik registruotiems vartotojams
Pristatymas LpExpress paštomatu Lietuvoje 2.15 €

Pristatymas per 2 - 5 d.d.

Nemokamas siuntimas nuo 60 €
The Natinuel cosmetic set is designed to care for mature (obvious signs of aging) but sensitive and dry skin. The set includes a cleanser, face and eye cream, which ensure optimal hydration and anti-wrinkle effect.
Extremely gentle and soothing to the skin Natinuel 5% acid cleanser . Helps to keep the skin clean, remove make-up residues and prepare the skin for the use of other products. The cleanser is perfect for sensitive skin, it does not irritate it. The mild AHA acid complex in the composition easily exfoliates the skin and promotes cell renewal.
You can find more information about the face wash HERE .
DEFEND PLUS antioxidant cream that strengthens the skin barrier. The exclusive formulation of the product affects the signs of aging and protects cells from premature aging. The face cream helps to improve the absorption of oxygen into the skin, so the skin is more quickly and easily saturated with moisture, refreshes and ensures the proper supply of skin cells with the necessary nutrients. The cream also contains protective sun filters that protect cells from harmful sunlight.
You can find more information about the face cream HERE .

THE LOOK firming and nourishing eye cream . A lightweight, fast-absorbing multi-functional eye cream that combats such eye skin problems as: bags under the eyes, fine lines, dark circles under the eyes. With this peptide-enriched eye cream, wrinkles are reduced, skin tone is brightened, and skin is firmed.
You can find more information about the eye cream HERE .

Composition

Natinuel 5% detergent:
AQUA (WATER), HYDROGENATED POLYISOBUTENE, MALIC ACID, STEARETH-2, STEARETH-21, LACTOBIONIC ACID, SODIUM HYDROXIDE, CETEARYL ALCOHOL, PERSEA GRATISSIMA (AVOCADO) OIL, PRUNUS AMYGDALUS SWEET ALUSET DULCIS OIL, CHAMOMILLA RECUTITA (MATRICARIA) FLOWER EXTRACT, POLYACRYLATE CROSSPOLYMER-6, POLYSORBATE 20, PARFUM (FRAGRANCE), GLYCERIN, TOCOPHERYL ACETATE, RETINYL PALMITATE, t-BUTYL ALCOHOL, BENZHERYLITO LECCO POTASSIUM SORBATE, DISODIUM EDTA, CHLORPHENESIN, PHENOXYETHANOL, ETHYLHEXYLGLYCERIN, BENZYL SALICYLATE.

Cream Natinuel DEFEND PLUS:
AQUA (Water), Ethylhexyl Methoxycinate, Caprylic / Caprylic Triglyceride, Cocoglycerides, Glycerin, Cetyl Alcohol, Octocrylene, Butyl Methoxydibenzolymethane, Hydrogened Polecol C Beeswax, Glyceryl Stearate, Cetearyl Ethylhexanoate, Dimethicone, Phythic Acid, Sodium PolyacryLate, Feron- alpha 75 STEARATE, SOYBEAN GLYCERIDES, CAPRYLYL GLYCOL, TOCOPHERYL ACETATE, 1,2-HEXANEDIOL, BUTYROSPERMUM PARKII (SHEA BUTTER) UNSAPONIFIABLES, CETETH-20, STEARETH-20, SODIUM HYDROXYL ACETATE, ISOPROSPERMUM PARKII HYDROXYDECYL UBIQUINONE, DIMETHYLMETHOXY CHROMANOL, GLYCERYL OLEATE, TROPOLONE, BHT, HEXYLENE GLYCOL, BHA, DIAMINOPROPIONOYL TRIPEPTIDE-33, ASCORBYL PALMITATE, ACETRIC TAPETL ACID.

Eye cream Natinuel THE LOOK:
AQUA (WATER), GLYCERIN, C13-15ALKANE, NEOPENTYLGLYCOLDIETHYLHEXANOATE, PEG-8DIMETHICONE, C12-15ALKYLBENZOATE, polyacrylamide, SODIUMPOLYACRYLATE, C13-14ISOPARAFFIN, TRIISOSTEARIN, DIGLYCERIN, CETYLPALMITATE, CETEARYLALCOHOL, PARFUM (FRAGRANCE), DIMETHICONE, ceteareth-25, CETETH - 2, GLYCERYLSTEARATE, XANTHANGUM, PECTIN, LAURETH-7, STEARETH-20, LAURYLALCOHOL, MYRISTYLALCOHOL, C12-15PARETH-3, C12-15PARETH-3PHOSPHATE, PALMITOYLTRIPEPTIDE-7, STEARETH-20, LAURYLALCOHOL, MYRISTYLALCOHOL, C12-15PARETH-3, C12-15PARETH-3PHOSPHATE, PALMITOYLTRIPEPTIDE-5, HESPERYCYCIDE-NONE BUTYLENEGLYCOL, ACETYLHEXAPEPTIDE-30, POTASSIUMSORBATE, ACETYLHEXAPEPTIDE-8, DIPEPTIDE-2, CHRYSIN, PALMITOYLTRIPEPTIDE-1, PALMITOYLTREPEPTIDE-7, DIPEPTIDE-4, DISODIUMEDTA, PHENOXYETHANOL , CAPRYLYLGLYCOL, BENZOICACID , Dehydroacetic Acid, Chlorhexidine Digluconate, Ethylhexylglycerin.

Due to possible product composition updates, the named composition may differ from the one shown on the package.
Dispatch time

The item will be shipped within 1-2 days
Dalintis
View full details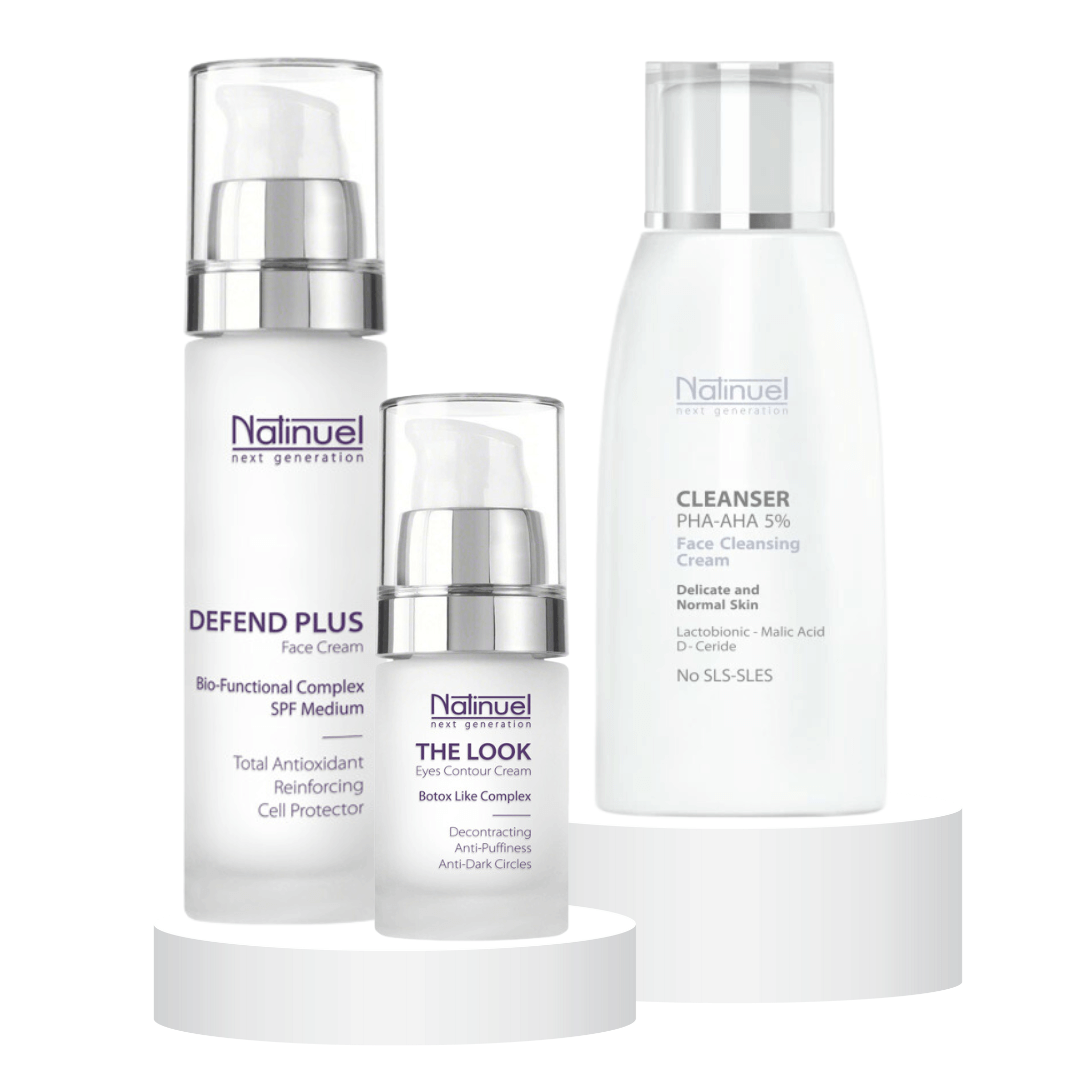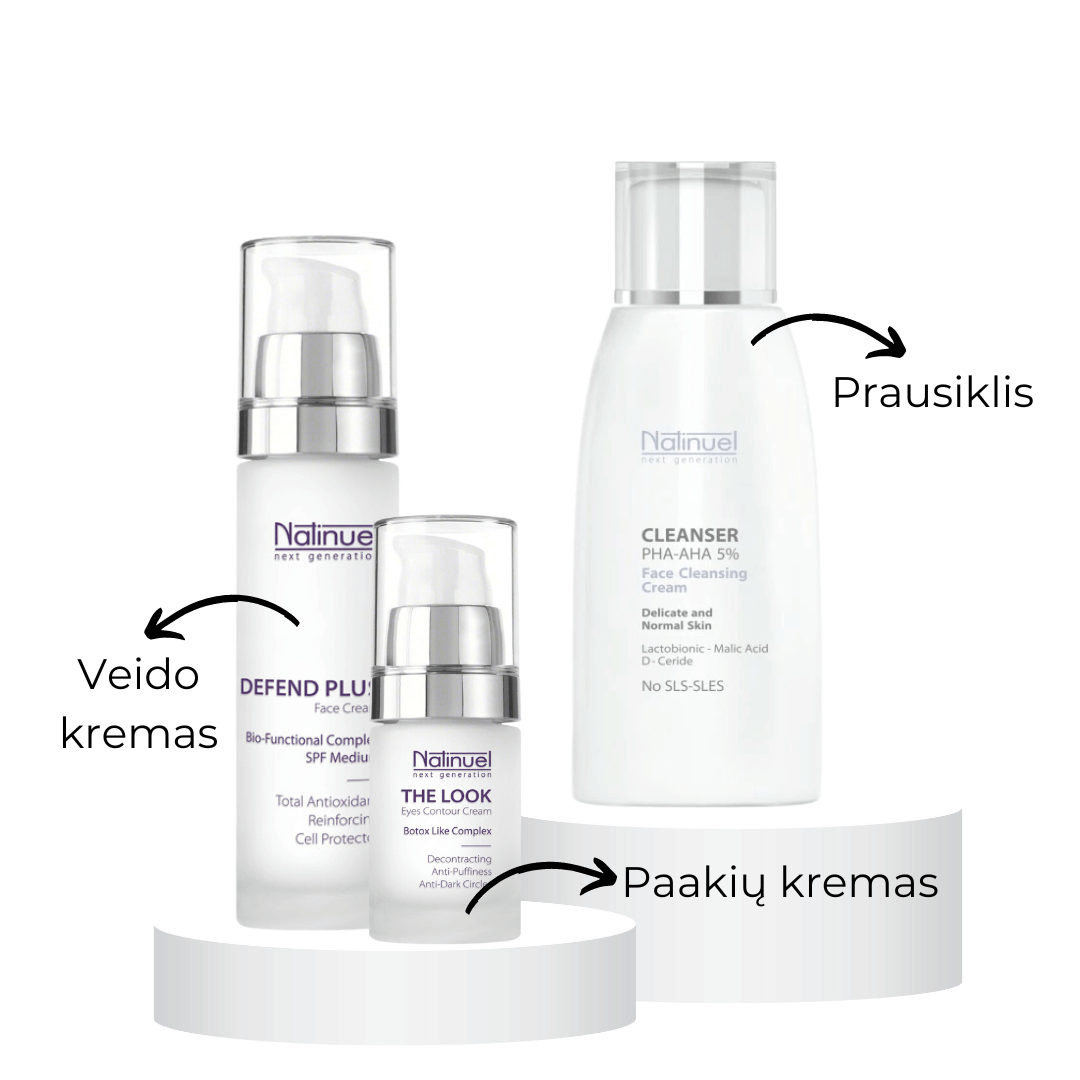 Fast delivery

You will find the shipping time for each product.

Attention to the customer

We respond quickly to your inquiries and usually respond within the hour, even outside of business hours.

Customer reviews

Our goal is to QUICKLY and EFFICIENTLY help you find the most suitable skin care products for you.