Regular price
Sale price
€98,00 EUR
Unit price
per
Sale
Sold out
Pristatymas LpExpress paštomatu Lietuvoje 2.15 €

Pristatymas per 2 - 5 d.d.

Nemokamas siuntimas nuo 60 €
OBAGI Daily Hydro-Drops drėkinantis veido serumas su vitaminu B3 naujoviškas drėkiklis su pažangiausia Isoplentix technologija: gryniausių formų vitaminas B3, abesinijos aliejus ir kinrožės aliejus. Lygina odą, suteikia jai spindesio ir visą dieną palaiko tinkamą jos drėkinimą. Mažina raukšleles, gydo bei šviesina odą. Drėkinamasis veido serumas  yra hipoalerginis, nekemšantis porų, dermatologų ir oftalmologų išbandytas bei patvirtintas.
OBAGI Daily Hydro-Drops serumas yra tinkamas visiems odos tipams.
Pagrindiniai ingredientai:
Vitaminas B3 

-

aukso standarto ingredientas, turintis raminamųjų savybių ir yra įrodyta, kad sumažina smulkias raukšles.

Kinrožių aliejus ir abesinijos aliejuose yra daug antioksidantų fitosterolių, omega-9 ir omega-6 riebalų rūgščių, kurios palaiko natūralų odos barjerą.
Naudojimas:
Užlašinkite Daily Hyrdo-Drops ant pirštų galiukų ir tolygiai užtepkite ant veido, kaklo ir dekoltė.

Tepti ryte ir vakare nuprausus odą.
Atsargumo priemonės:
Tik išoriniam naudojimui, laikyti vaikams nepasiekiamoje vietoje.
Talpa 30ml
Composition

Vanduo (Aqua), propanediolis, glicerinas, izononilo izoononanoatas, butilenglikolis, betainas, niacinamidas, Limnanthes Alba (Meadowfoam) sėklų aliejus, Pentylene glikolis, fenoksietanolis, ricinos aliejus / IPDI kopolimeras, Parfumas, karbomeras, kaprilis / kaprizų triglceridas, Crambe Abyssinica sėklų aliejus, Hibiscus Sabdariffa sėklų aliejus, oktokrylenas, dinatrio EDTA, natrio hidroksidas, celiuliozės guma, homosalatas, butilo metoksidibenzoilmetanas, Helianthus Annuus (saulėgrąžų) sėklų aliejus, tokoferolis, amodimetikonas, beta karotinas (CI 40800), Žalioji 6 (CI 61565), Violetinė 2 (CI 60725)
Dispatch time

Prekė bus išsiųsta per 2-3 d.d.
Dalintis
View full details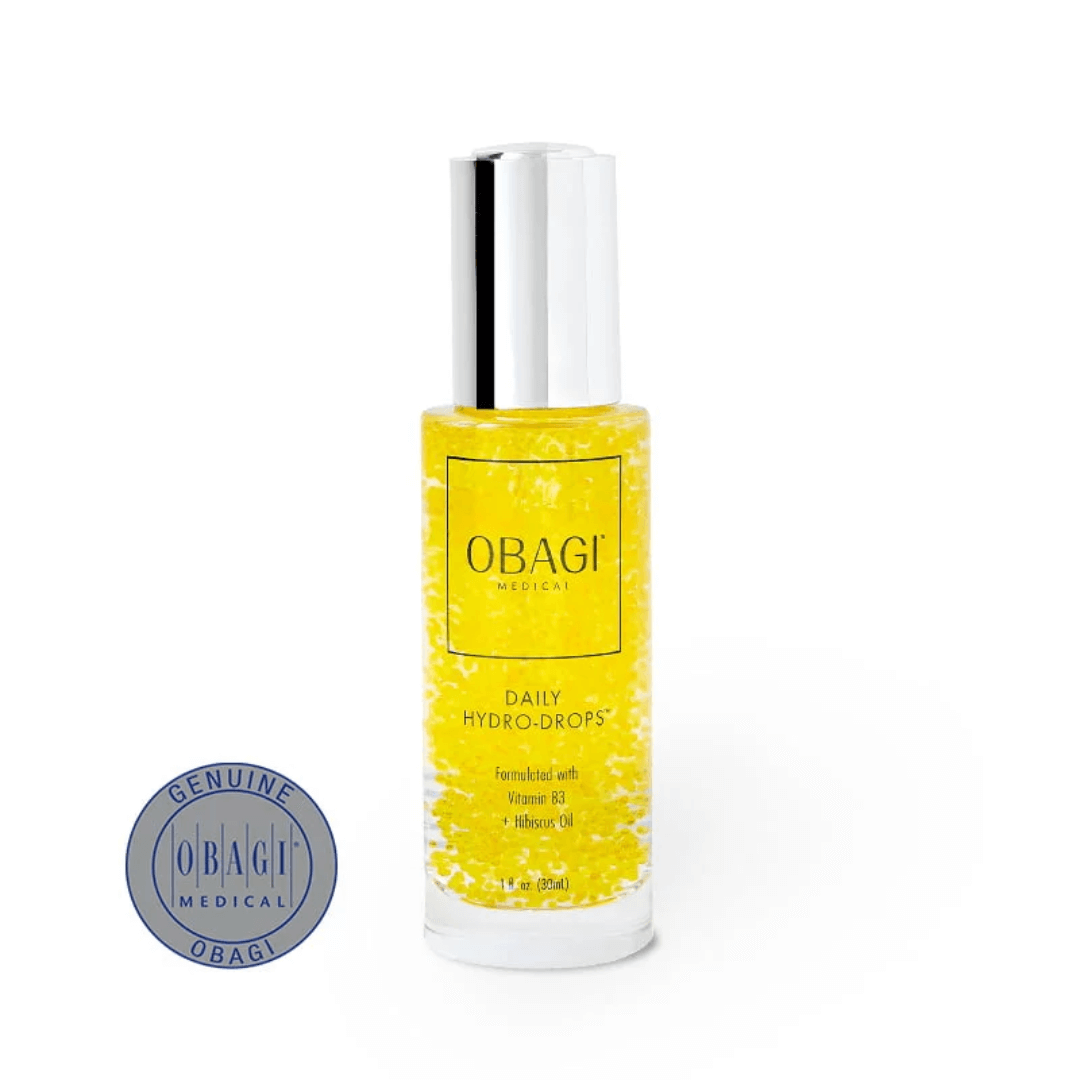 Fast delivery

You will find the shipping time for each product.

Attention to the customer

We respond quickly to your inquiries and usually respond within the hour, even outside of business hours.

Customer reviews

Our goal is to QUICKLY and EFFICIENTLY help you find the most suitable skin care products for you.