Regular price
Sale price
€89,00 EUR
Unit price
per
Sale
Sold out
Pristatymas LpExpress paštomatu Lietuvoje 2.15 €

Pristatymas per 2 - 5 d.d.

Nemokamas siuntimas nuo 60 €
OBAGI Professional-C Microdermabrasion Polish + Mask kaukė veidui su vitaminu C 30% - dvejopo veikimo vitamino C veido kaukė su šaltalankiu aliejumi. Tai odos poliravimo kaukė du viename, kuri šveičia ir paruošia odą 30% vitamino C infuzijai. Oda tampa žymiai lygesnė, ryškesnė, jaunatviškesnė.
Pagrindiniai privalumai:
Galingoje naujoje formulėje yra L-askorbo rūgštis

Oda tampa skaisti ir spindinti

Šviesina odą
OBAGI Professional-C Microdermabrasion Polish + Mask kaukė veidui su vitaminu C 30% - tinka visiems odos tipams.
Kasdienis vitamino C naudojimo poveikis:
Aktyviai saugo odą nuo žalingo aplinkos poveikio

Atstato odos būklę, mažina raukšleles

Veikia kaip antioksidantas
Išsami informacija:
"Professional-C Microdermabrasion Polish + Mask" sudėtyje yra itin smulkių kristalų, kurie veiksmingai nušveičia paviršinius epidermio sluoksnius, pašalina susikaupusius paviršiaus nešvarumus ir odai suteikia sveiką išvaizdą. Jame taip pat yra šaltalankių aliejaus, turinčio gydomųjų savybių.
Pagrindiniai ingredientai:
L-askorbo rūgštis (vitaminas C) - ž

inomas kaip efektyviausia arba geriausia vitamino C forma, L-askorbo rūgštis padeda neutralizuoti laisvuosius radikalus, sumažina smulkias raukšles bei pagyvinai odos toną.
Naudojimas:
Mentele gerai išmaišyti reikiamą kiekį produkto, kol jis taps glotnus, švelnus

Užtepkite ploną, lygų sluoksnį ant švarios, drėgnos odos, netepkite akių srities

Palikite 10-15 minučių

Galite jausti nedidelį dilgčiojimą

Nuvalykite ir nuplaukite šiltu vandeniu

Naudokite nuo 2 iki 3 kartų per savaitę
Atsargumo priemonės:
Venkite sąlyčio su akimis, nosimi, burna ir lūpomis

Jei atsiranda kontaktas, kruopščiai nuplaukite vandeniu

Tik išoriniam naudojimui.

Laikyti vaikams nepasiekiamoje vietoje
Talpa 80g
Composition

Askorbo rūgštis, hidrintas sojų aliejus, polihidroksistearino rūgštis, Lauryl Laurate, Silicio dioksidas, aliuminio oksidas, Helianthus Annuus (saulėgrąžų) sėklų vaškas, poligliceril-3 Laurate, hidrinti sojos poliglicerdai, Hippophae Rhamnoides vaisių aliejus, C15-23 Alkanas, kvepalai (Parfum)
Dispatch time

Prekė bus išsiųsta per 2-3 d.d.
Dalintis
View full details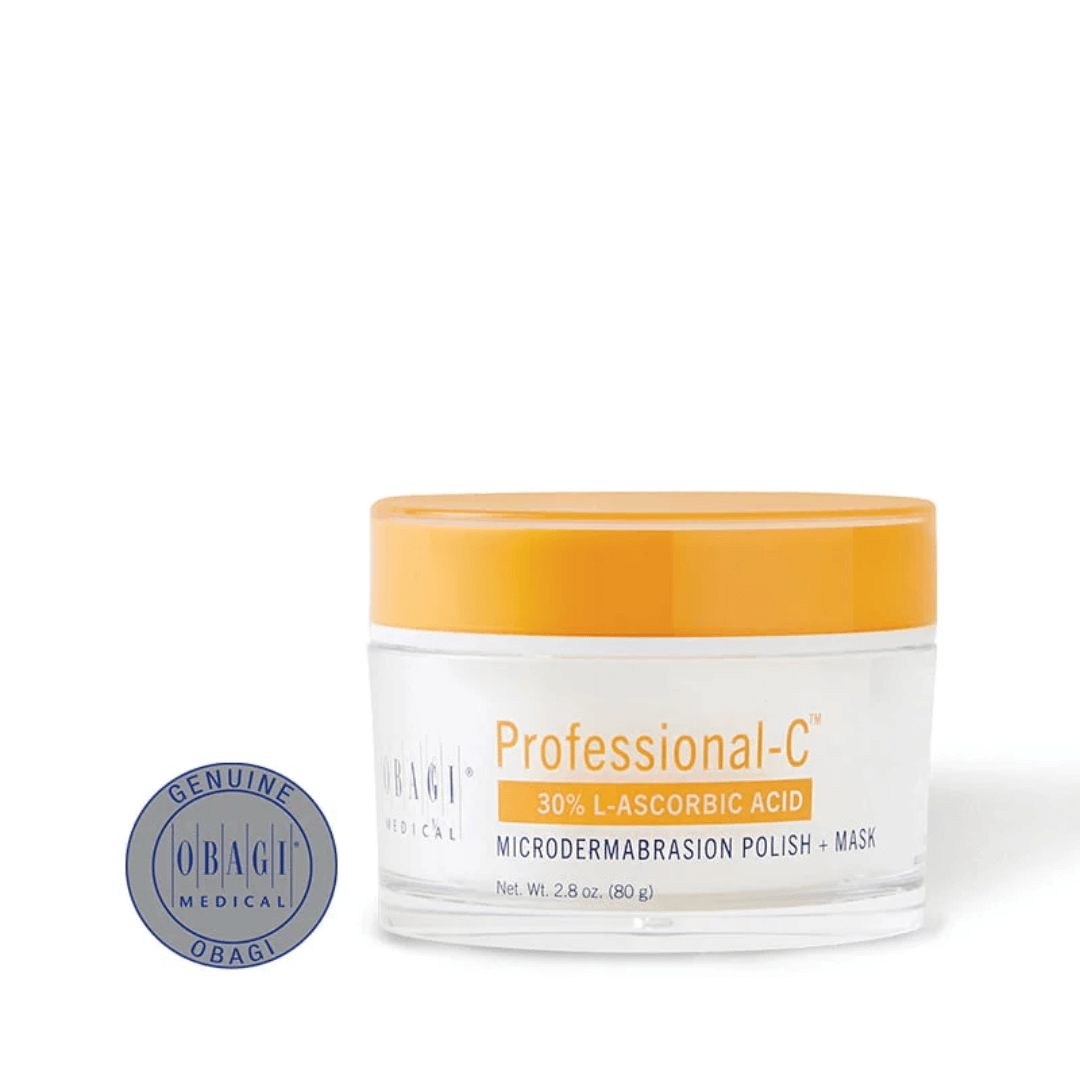 Fast delivery

You will find the shipping time for each product.

Attention to the customer

We respond quickly to your inquiries and usually respond within the hour, even outside of business hours.

Customer reviews

Our goal is to QUICKLY and EFFICIENTLY help you find the most suitable skin care products for you.