Regular price
Sale price
€44,00 EUR
Unit price
per
Sale
Sold out
Pristatymas LpExpress paštomatu Lietuvoje 2.15 €

Pristatymas per 2 - 5 d.d.

Nemokamas siuntimas nuo 60 €
Obagi360 Exfoliating Cleanser - nušveičia sausą, pavargusią odą, atkemša poras ir suteikia veido odai spindesio, ją suminkština bei lygina.
Obagi šveičiamasis prausiklis veidui rekomenduojamas  sausai, normaliai ir mišriai odai.
Pagrindiniai ingredientai:
Papaino fermentas išgautas  iš papajos.
Naudojimo būdas: 
Naudokite du kartus per parą, ryte ir vakare.

Sudrėkinkite rankas ir veidą, tada

sukamaisiais judesiais 

švelniai įmasažuokite valiklį ant odos.

Nuplaukite drungnu vandeniu ir nusausinkite.
Atsargumo priemonės:
Venkite patekimo į akis.

Jei produktas patenka į akis, nuplaukite vandeniu, kad pašalintumėte.

Tik išoriniam naudojimui.

Laikyti vaikams nepasiekiamoje vietoje.
Talpa 150ml
Obagi360 šveičiamasis prausiklis yra "Obagi360" sistemos dalis. Šis 3 žingsnių odos priežiūros rėžimas prasideda dvigubu mechaniniu - cheminiu šveitimo žingsniu.
Trys sistemos komponentai sudaro idealų derinį, padedantį apsaugoti ir išlaikyti jauną ir sveiką odą.
1 žingsnis: Obagi360 - eksfolijuojantis (šveičiamasis) valiklis
2 žingsnis: Obagi360 - retinolis 0,5%

3 ž

ingsnis: Obagi360 - plataus spektro SPF 30 drėkinantis kremas ir apsauga nuo saulės viename
Composition

Vanduo (aqua), sintetinis vaškas, glicerinas, decilo gliukozidas, natrio kokilo izoetinoidatas, cocamidopropil betaine, akrilatai/C10-30 alkilkrilato kryžminispolimeras, natrio lauroamphoacetatas, natrio metilkozilas, kvapioji medžiaga, fenoksietanolis, kaprililo glikolis, natrio PCA, pantenolis, natrio hidroksidas, chlorfenesinas, etilheksilglicerinas, heksileno glikolis, dinatris EDTA, natrio hialuronatas, papainas, karbomeras, 1,2-heksanediolis, algin

Dispatch time

Prekė bus išsiųsta per 2-3 d.d.
Dalintis
View full details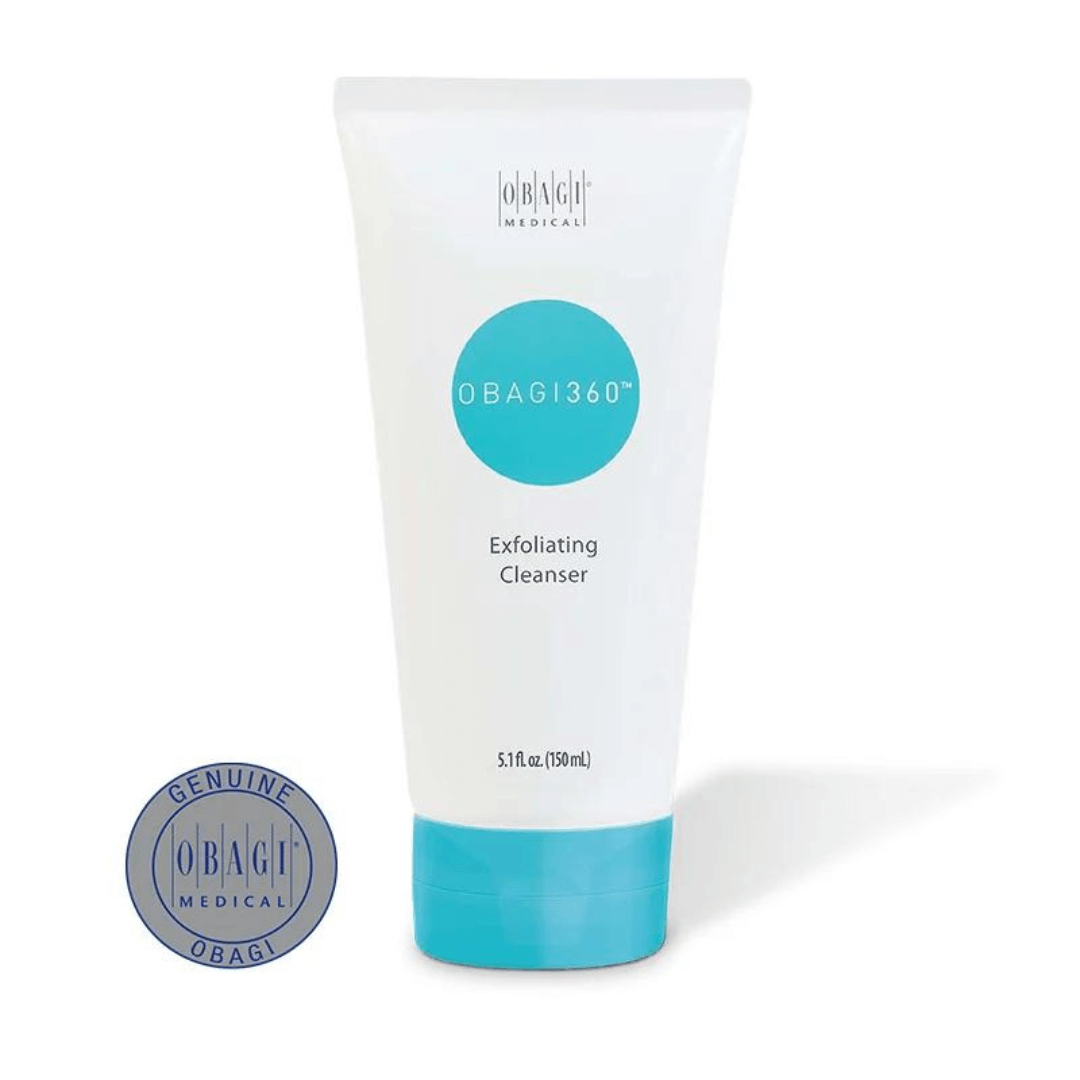 Fast delivery

You will find the shipping time for each product.

Attention to the customer

We respond quickly to your inquiries and usually respond within the hour, even outside of business hours.

Customer reviews

Our goal is to QUICKLY and EFFICIENTLY help you find the most suitable skin care products for you.