Regular price
Sale price
€40,00 EUR
Unit price
per
Sale
Sold out
Pristatymas LpExpress paštomatu Lietuvoje 2.15 €

Pristatymas per 2 - 5 d.d.

Nemokamas siuntimas nuo 60 €
REOIL serum is characterized by strong moisturizing and nourishing of the skin. Due to the retinol and vitamin C contained in the composition, it is recommended for use as a prevention of wrinkles, for acne-damaged, acne-prone skin, for lightening the scars left after acne, and for enlarged pores.
The oils contained in the REOIL serum contain many vitamins, antioxidants and fatty acids: vitamin C, retinol, linoleic acid, oleic acid, lycopene, beta-carotene . The nourishing serum is suitable for use as an anti-wrinkle, restorative and moisturizing agent. REOIL serum is very effective in stopping the harmful effects of sunlight on the skin.
The oil-textured REOIL serum is quickly absorbed, leaving no residue oily film feeling on the skin, so it is suitable for all skin types .
This product is a natural source of vitamin C and retinol (vitamin A).
Vitamin C acts not only as an antioxidant, protecting against free radicals, but also protects against infection, promotes wound healing and regeneration. Vitamin C is essential to ensure that the body stays healthy. Since ascorbic acid is a water-soluble vitamin, it cannot be produced by the body and must be taken externally.
Vitamin A. Known as retinol, suitable for oily, dehydrated (due to sun exposure), wrinkled facial skin.
Other active ingredients:
Linoleic acid. It is an omega-6 fatty acid that helps maintain the natural cell barrier and is vital to the structure of cell membranes.
Oleic acid . It is an omega-9 fatty acid, helps maintain skin moisture and softness, and improves the overall condition of the dermis.
Lycopene. It is an antioxidant that protects the skin from the effects of free radicals, thus reducing the risk of premature aging.
Beta carotene. Strong antioxidant, source of vitamin A. Suitable for sun-damaged skin, it also helps to prevent signs of aging.
Other ingredients worth your attention: musk rose seed oil, argan oil, Inca Inchi nut oil, medicinal chamomile flower extract, vitamins A, C, E.
Usage: apply REOIL serum on clean, dry skin and massage with light movements. For external use only.
Capacity: 30 ml
Composition

Main ingredients: Rosa Moschata Seed Oil, Argan Oil, Inca Inchi Wo Oil, Chamomilla Recutita Flower Extract, Vitamin E.
Due to possible product composition updates, the named composition may differ from that shown on the package.

Dispatch time

The item will be shipped within 1-2 days
Dalintis
View full details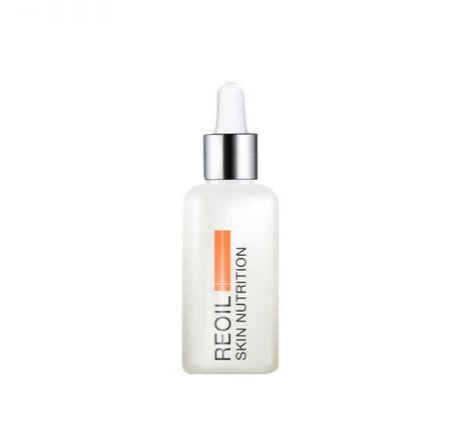 Fast delivery

You will find the shipping time for each product.

Attention to the customer

We respond quickly to your inquiries and usually respond within the hour, even outside of business hours.

Customer reviews

Our goal is to QUICKLY and EFFICIENTLY help you find the most suitable skin care products for you.